Welcome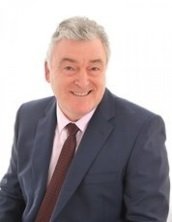 Welcome to Arnold Nursery School and Children's Centre
At Arnold Nursery School and Children's Centre, we are committed to ensure the highest possible standards of learning and teaching for our young children at all times. As an Outstanding school we provide purposeful and inspiring learning environments for all children to play, learn and explore.

We plan using the Early Years Foundation Stage (EYFS) 'Development Matters' framework and equip all children with broad and balanced learning experiences across all seven areas of learning and development - both indoors and outdoors!
The school is enhanced by being designated a children's centre and we work in close partnership with Early Help to ensure that children and families receive the best possible family support and outreach services, events and activities, thereby enriching all provision, in school and across the community.
Our core values are centred around the child and embrace excellence, inclusiveness and integrity. We aim to know our children extremely well in close partnership with parents/carers with whom we have warm and trusting relationships. We succeed in meeting, and often exceeding expectations not least because we know, understand and embrace the notion that everything we do can be improved. Our continuous, gradual, unending, improvement philosophy, underpins our commitment to providing excellent education with care, in a stimulating, clean and safe environment.
Staff are highly trained, experienced and seasoned professionals who care passionately about your child's education and well-being. Children's learning is led by graduates including; experienced Early Years Teachers with Qualified Teacher Status, who work in partnership with a range of skilled and knowledgeable Early Childhood Educators.
We are dedicated to doing our best for you and your children and hope that this website helps you with any questions you may have however if you would like to know more, please don't hesitate to call into the centre or contact us using any of the information below;
Very best wishes

Peter Gerrard
Executive Headteacher
Address:
Arnold Nursery School and Children's Centre,
Goldsmith Road,
Rotherham,
S65 2LY
(Rawmarsh & Arnold Nursery Schools Federation)
Nursery F1: 01709 828983 | 2-3s Provision: 01709 834354 |
Fax: 01709 721185
Email: arnold@RANSF.school
Fantastic news! - We have again been awarded an Outstanding judgement by OFSTED !!
Thank you to our amazing staff, our dedicated governors and you, our wonderful children and families....We couldn't have done it without you.
OFSTED will be publishing the report formally following the corona virus and a relative normality resumes. Keep safe!!
Tremendously well done everyone!

Peter Gerrard
Executive Head teacher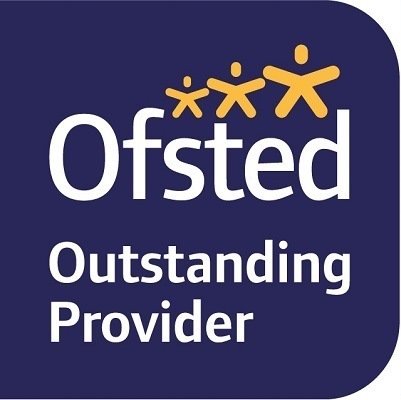 (Please click the Ofsted logo above to view our report)
I thought it important to update you on our situation in light of the challenges we are all facing. Currently nursery is open on a skeleton basis for front line key workers only. It is difficult to assess how long we will remain open, but we are doing everything in our power to support the stoic fight against Coronavirus.
Following last night's government announcement, Boris Johnson has declared a complete lockdown of the UK, instructing people not to leave their homes or meet in groups of more than two people. This is to further enforce social distancing measures to prevent the spread of coronavirus.
With this in mind, you must only send your child to Nursery if it is absolutely essential. It is important that no child or member of staff should come to Nursery that has not been scheduled to do so.
Children that are due to attend must only do so where no safe alternative is available. We strongly encourage parents to make alternative arrangements where possible to reduce contact with people outside of the family home and risk spreading the virus.
We all need to play our part to keep ourselves and each other safe and help reduce the strain on our local NHS services.
Thank you for your support and understanding so far, as our services run on a "needs must" basis, for quite some time to come. Please keep an eye on our website for any updates and information on changes that may occur and try not to contact nursery except for matters of urgency. In the meantime keep safe and indoors so that we can defeat this unwelcome predator and send it packing as Mr Johnson intends.

Yours sincerely



Peter Gerrard
Executive Headteacher
Any urgent queries should be sent to Arnold@ransf.school.

Thank you for your support in this matter.

Events
Latest School Calendar Events
Inset Day

20

Jul

2020

(School Closed)

School Holidays (Closed)

20

Jul

2020