Useful Links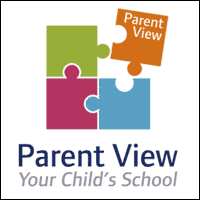 Please give your views on how we are doing
Useful Links
Child Development and Childcare
Local Links
Rotherham Metropolitan Borough Council
www.rotherham.gov.uk
Contains information for local residents, visitors and the business community.
My Place Rotherham
Click Here to view
My Place works closely in partnership with Rotherham Metropolitan Borough Council's youth service who run a wide range of activities at the centre, and voluntary sector partners including the Consortium for Children, Young People and Families.
Pathways Rotherham
https://www.rotherham.gov.uk/jobs-careers/pathways-rotherham
Employment solutions to help people get back into work.
Kiveton Park Independent Advice Centre
Free independent welfare rights and benefits advice.
Rotherham Safeguarding Board
Advice and information on safeguarding children and young people.
Rotherham Power
https://www.rotherhampower.co.uk/
Educating children, young people and adults to keep themselves safe online.
British Association for Early Child Education
Publishes a series of leaflets for parents covering child development. Their web site also provides a number of interesting articles online.
Click here to view British Association for Early Child Education
Child Development and Childcare
FREE 15 & 30 Hours Childcare
https://www.childcarechoices.gov.uk/
All 3 & 4 year olds are entitled to 15 free hours...click on the link above to see if your 2 year old qualifies for 15 hours and your 3 year for 30 hours.
Families Information Service
Click here to visit Families Information Service
The FIS aims to provide free, accurate and reliable information and advice on a range of services for children, young people and families including childcare information, childcare costs, and activities and services for children and families.
Children's Centres in Rotherham
https://www.rotherham.gov.uk/directory/11/children-s-centres
There are 12 Children's Centres in Rotherham so there is one near you! Visit this website to help find your nearest Children's Centre and find out what's on in the area.
Primary School Admissions
https://www.rotherham.gov.uk/schools
Contains information on how to apply for a primary school place and appeals.
School Admissions
http://www.rotherham.gov.uk/info/200086/schools_and_colleges/92/finding_and_choosing_a_school/4
Information on Primary School places and appeals.
DFE Parents Site (www.education.gov.uk/childrenandyoungpeople/families)
This government site tells you about your child's education and development and how you can help.
Click here to view DFES Parents Site
Allergies
British Allergy Foundation
Information and support to sufferers and their families. Leaflets, fact sheets and regular newsletters are available. In addition they run a help line and support groups throughout the country.
Click here to view British Allergy Foundation
Supporting Agencies
Rotherham Parents and Carers Forum
Rotherham Parent Partnership Service
http://www.rotherhamsendiass.org.uk/
Aiming High for Disabled Children
01709 336423
Portage
01709 822407
Child Development Centre (CDC)
01709 428850
Fun
Hungry Little Minds
Simple, fun activities for kids, aged 0-5 at Hungry Little Minds.
https://hungrylittleminds.campaign.gov.uk/
BBC Parenting
This site provides information from things to play and do, baby learning, childcare, A to Z of support services, child health, hints and tips written by parents for parents and more.
Click here to view BBC Parenting
Family Holiday Association
A national charity dedicated to providing holidays for deprived families.
Click here to view Family Holiday Association
Special Educational Needs
AFASIC
Afasic is the UK charity representing children and young adults with communication impairments, working for their inclusion in society and supporting their parents and carers.
Click here to view AFASIC
Autism Independent UK
Society For The Autistically Handicapped. The Society exists to increase awareness of autism, together with well-established and newly developed approaches in the diagnosis, assessment, education and treatment. The main goal is to improve the quality of life for persons with Autism.
Click here to view Autism Independent UK
Contact a Family
UK charity helping children with special needs &/or disabilities.
Click here to view Contact a Family
Deaf Parenting Project
Set up to improve information and resources for deaf and hard of hearing parents. They also run a thriving Deaf parenting email group that you can join through the web site.
Click here to view Deaf Parenting Project
Disabled Parents Network
Run by disabled parents, their allies and family members, disabled people who would like to be parents in the future and others who are already grandparents. They offer a telephone helpline, a support network across the country and a quarterly newsletter for members.
Click here to view Disabled Parents Network
I CAN
The national educational charity for children with speech and language difficulties.
Click here to view I CAN
Sense
National charity for children and adults who are both deaf and blind.
Click here to view Sense
Health and Well-being
Institute of Childrens Health
Through its innovative research and its high-quality training programmes, the Institute of Child Health has created a world-class centre for the study and treatment of childhood disease. Together with Great Ormond Street Hospital, it has made a major contribution to the health and well-being of children and their families worldwide.
Click here to view Institute of Childrens Health
The School of Infant Mental Health
Training in all aspects of parent / Infant relationship for professionals and parents who work with under-5s.
Click here to view The School of Infant Mental Health
International Association of Infant Massage
Promotes nurturing touch and communication through training, education and research so that parents, caregivers and children are loved, valued and respected.
Click here to view International Association of Infant Massage
Dental Health
Provides information about the new Sugar Smart campaign.
Click here to view
Healthy Start Vitamins The following pharmacies are currently accepting Healthy Start Vitamin vouchers; Weldricks (Brinsworth) - 01709 378320, Weldricks (Church Street, Swinton) - 01709 582776, Weldricks (Crown Street, Swinton) - 01709 582183, Weldricks (Maltby) - 01709 812429, Rowlands Pharmacy (York Road, St Anns, Rotherham) - 01709 375304.
Patient UK
Information on health, self-help and patient support groups. Also provides a directory of websites and provides NHS information.
Click here to view Patient UK
The National Asthma Campaign
Provides education and support to people with asthma. They run a helpline staffed by asthma specialist nurses and can put you in touch with local support volunteers.
Click here to view The National Asthma Campaign
The National Eczema Society
Dedicated to helping people with eczema and their families.
Click here to view The National Eczema Society
Change4Life
Change4Life's 'Get Going this Summer' campaign will be inspiring people with fun ways to incorporate active minutes into their day.
Click here to view Change4Life
One You
The new Public Health campaign, 'One You' which has a lot of information regarding healthy lifestyles including eating, drinking, smoking, stress, and sleep. There is also links to apps that can be downloaded and a 'how are you' quiz which will give tips and advice around your own lifestyle.
Click here to view One You
Immunisation
Government backed Health site giving concise information about all the immunisations and the reasons why they are recommended.
Click here to view Immunisation
Online Internet Safety
E-Safety Tips
Pick up some tips on how to keep your pre-school children safe online. Search safely together, set boundaries and help children learn through games.
https://rotherhampower.co.uk.
Children and young people spend a lot of time online - it can be a great way for them to socialise, explore and have fun. But children do also face risks like cyber bullying or seeing content that is inappropriate. Here are two useful links to help parents keep their children safe:
https://www.vodafone.co.uk/mobile/digital-parenting
Saferinternet.org
Very user friendly website with lots of excellent information about using the internet etc.
Click here to view saferinternet.org
Child Exploitation Online Protection (CEOP)
Online abuse affects many children and young people every day, CEOP has helped thousands of people in need of support around online sexual abuse and grooming.
https://www.ceop.police.uk/Safety-Centre/
Family Support
Home Start (UK)
Home-Start is the UK's leading family support organisation for families with children in the 5+ age group. Home-Start volunteers provide emotional and practical support and friendship to families in their own homes. By doing so they represent a lifeline for many families when things are difficult.
Click here to view Home Start (UK)
NCH Action for children
NCH works to improve the lives of the UK's most vulnerable children and young people.
Click here to view NCH Action for children
Net Mums
Founded in 2000 Netmums is the UK's fastest-growing online parenting organisation with over 840,000 members, mostly mums. Netmums is a family of local sites that cover the UK, each site offering information to mothers on everything from where to find playgroups and how to eat healthily to where to meet other mothers. The local sites are backed by a wealth of parenting articles that start with pregnancy and follow through each stage of childhood helping mums to enjoy a happy and healthy family life.
Click here to view Net Mums
One plus one
Working for the well-being of couples and their families.
Click here to view One plus one
Breastfeeding Network
Aims to be an independent source of support and information for breastfeeding women and others. They run a service that automatically connects you to your local Breastfeeding Supporter.
Click here to view Breastfeeding Network
The La Leche League
The La Leche League International mission is: To help mothers worldwide to breastfeed through mother-to-mother support, encouragement, information, and education and to promote a better understanding of breastfeeding as an important element in the healthy development of the baby and mother.
Click here to view The La Leche League
Employment and education
A comprehensive list of; local agencies and useful websites for organisations offering a variety of help and support etc. There is also a job vacancy bulletin that is regularly updated:
https://thesheffield4jobshub.wordpress.com/about/
Northern College
http://www.northern.ac.uk/
The Northern College is a residential college dedicated to the education and training of men and women who are without formal qualifications and are seeking to return to learning. It also offers training for those who are active in community and voluntary groups as well as in trade unions.
Sexual Abuse
Support for victims of abuse
Domestic abuse includes any form of physical, sexual, emotional abuse between people in a close relationship. It is vital that anyone who thinks they are suffering from his type of abuse realise they are not alone. This web site provides links to a number of places people can go to get the support and help they need.
Click here to view Support for victims of abuse
The Survivors Trust
The Survivors Trust is a national umbrella agency for over 120 specialist voluntary sector agencies providing a range of counselling, therapeutic and support services working with women, men and children who are victims/survivors of rape, sexual violence and childhood sexual abuse.

Click here to view The Survivors Trust
Giving Up Smoking
Giving up smoking requires preparation, determination, and support. And this site is here to help you with each of these. If you're thinking about giving up, have a look in.
Click here to view Giving Up Smoking
Domestic Violence
Domestic Violence Support
Domestic abuse includes any form of physical, sexual, emotional abuse between people in a close relationship. It is vital that anyone who thinks they are suffering from this type of abuse realise they are not alone. This web site provides links to a number of places people can go to get the support and help they need.
Click here to view Domestic Violence Support